Outstanding Social Capital Project Awards

| | | |
| --- | --- | --- |
| Organisation | : | Chinese YMCA of Hong Kong |
| Funding Period | : | 26 October 2015 to 25 October 2018 |
| District | : | Yau Tsim Mong |
| Project Summary | : | Through organising activities such as market stalls and community guided tours, this project fostered communication and integration between the golden-aged (people aged 50 or above) and the new arrival families so as to achieve the aim of promoting reciprocity. The project also strived to build cross-sectoral networks by collaborating with 38 different partners, at the same time encouraging participants to give back to the community by transforming themselves from recipients to helpers. Participants have since established a self-programming service group, enabling the project to sustain its development. |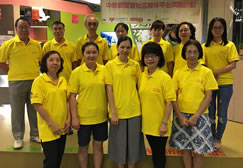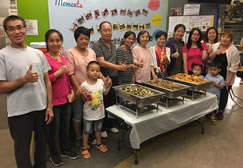 Quote from the winner
With our Christian spirit "To serve, not to be served", the Chinese YMCA of Hong Kong is dedicated to serving our society.
In the face of the community's prejudice against and misunderstanding about the new arrival families, they have become less confident and found it difficult to adapt to the life in Hong Kong. Meanwhile, the golden-aged group also hoped to seek new meaningful life after retirement. The "From Newer to New" Social Capital Project was implemented to connect these two groups who came from very different backgrounds and facilitate them to link up with one another so as to establish a mutual-help network.
At the beginning, the new arrival families and the golden-aged group did not know one another. Gradually, they became good friends and cultivated sincere friendship. They are just like a family, sharing joy and worries of life with each other. In addition, the project allowed them to give full play to their talents and strengths, such as sewing bed sheets for the elderly living alone and preparing food to serve the community. They have achieved the aim of helping themselves and others. The establishment of a self-programming service group has enabled the project to sustain its development.
We would like to express our heartfelt gratitude to the Adjudication Panel for the honour they have granted to the project. Thanks also go to the Community Investment and Inclusion Fund and all collaborative partners for their support, as well as to the golden-aged group and the new arrival families for their active participation and contributions.