Outstanding Project Award

Organisation
:
Pak Kau College, Chui Yang Por Yan Primary School
Funding Period
:
December 2008 to March 2012 (Sunny Project)
April 2012 to March 2015 (Sunny Project- Sunshine with Friendship)
Amount Granted
:
$2,040,000 (Sunny Project)
$2,100,000 (Sunny Project- Sunshine with Friendship)
Targeted District
:
Tin Shui Wai
Project Objectives
:
Flagship of the "Family-Community-School" collaboration model. Primary School and Secondary School join hand in hand to open their campuses. Leverage on the resources and networking advantages of the collaborators to strengthen the family support services within the community effectively.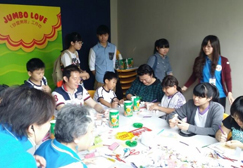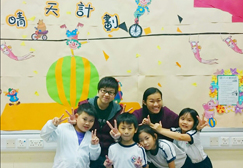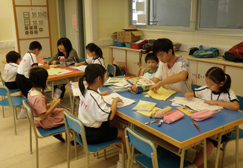 Quote from the winner
The Project, which recently won the "Outstanding Social Capital Project Award", helps integrate schools and their staff with community members (parents, students and business volunteers). Together with love and team work, we have established different networks and platforms to promote and assist students and parents. For example, we have helped them find suitable ways to understand and change their roles in their families and the community for the better – such as transforming a positive mindset into positive action to make substantial changes in the community.
Six years ago, Chiu Yang Por Yen Primary School and Pak Kau College joined hands in the "Sunny Project", which has grown into the "Sunny Project –Sunshine with Friendship". The two schools strongly believe that "with love every day is a sunny day". "Family-School-Community Collaboration" can first strengthen the functionality of the family, build peer support networks, develop volunteer services and generate a continuous cycle of social capital.
We will actively promote volunteer services in order to enhance social capital. This promotes a cycle where one family's positivity can influence another and so on, thus laying the foundation for a harmonious community.
I thank the Labour and Welfare Bureau's Community Investment and Inclusion Fund for their kind guidance and support for this project, which has helped our work gain public recognition. We will continue to uphold the belief of the "Sunny Project" and actively promote the success, and hope it can be passed on to different communities.