Outstanding Social Capital Partnership Awards (Corporate)

CIIF Project
:
Neighbour of Well-being (New) So Uk 330
Agency
:
New Life Psychiatric Rehabilitation Association
The Wellness Centre (Sham Shui Po)
Critical Success Factor
The Evangelical Free Church of China Yan Fook Church has a team of dedicated volunteers who have actively organised various volunteer functions. More than 80 volunteers have participated in the "So Uk Estate Project" and a large-scale home visiting programme. The volunteer team has also initiated a Christmas celebration event in the So Uk community, so that the local residents could enjoy a joyful and harmonious atmosphere in the community, and at the same time learn more about the project. The volunteer team has also taken the initiative to liaise with different churches for providing free services, such as installation of bathroom grab rails, mosquito nets, curtains and wall shelves, for the So Uk residents in need. Through continuous visits to around 50 households, the team has inspired residents to transform from service recipients to the core group members of repair services who could make use of their skills to contribute to the community.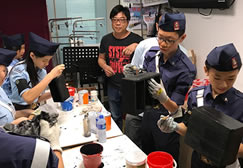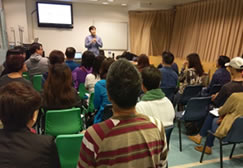 Quote from the winner
Yan Fook Church is much honoured to have received this award. We are grateful for the recognition given to our work by the organiser, and for the great partnership we have with the New Life Psychiatric Rehabilitation Association (NLPRA) in taking forward this project over the past few years. Most of all, we are grateful for the selfless contributions made by our fellow brothers and sisters in the Church out of their love for the community. All the glory be to our God!
Through the community network of the NLPRA, we have been able to approach and serve the residents of So Uk Estate Redevelopment Phase I, in particular the singleton elderly, the grass-roots families and ex-mentally ill persons, through providing household renovation service for them.
This project has created a "triple-win" situation:
1. This project has given us the opportunity for our fellow brothers and sisters to bring blessings to others through their own strengths and talents.
2. The NLPRA could carry out their mission to promote the physical and mental health of people in the community. Their helpers came to the Church in person, and shared with us their experience in caring for the residents in the neighbourhood. They have helped us do a better job.
3. With the help of the project, the new residents could adapt to the new environment more quickly.
Our co-operative relationship with the NLPRA all started out on a day when a few of our brothers and sisters unexpectedly met their social worker staff in a lift while they were on their way to visit a household through another organisation and they had missed an earlier lift. Romans 8:28 says that "God causes all things to work together for good to those who love God." This project is a strong testimony to what the Bible says!