Outstanding Partnership Award (Corporate)
In recognition of excellence in promoting social capital, through the effective use of expertise and network advantages of individuals/ enterprises, and play a key role in achieving social capital outcomes.
• Community network — To develop mutual trust and long-term relationship with people in different sectors and of different backgrounds, and strengthen the social networking.
• Mutual-help and Reciprocity — To make good use of one's advantages; devote resources to enhancing community capacity and creating opportunities for development.
• Trust and Solidarity — To achieve synergy by fostering cross-sectoral partnership.
• Social Cohesion and Inclusion — To promote social harmony and build social capital culture.
• Social Participation — To mobilise participation in response to community needs, enhance community capacity.
• Information and Communication — To establish an effective communication platform to facilitate information flow.
| | | |
| --- | --- | --- |
| Project participated | : | LIFE M.A.S.T.E.R Project |
| Nominator | : | The Salvation Army |
Critical Success Factor
IBM actively encouraged staff to be a mentor, provide pre-employment training, self – reflection courses, and job placements for the youngsters to help them forge a new stage with dream and goals. To further promote a caring community and encourage creativity among youngsters, IBM also encouraged their partners to participate in "A Caring Hong Kong – Hong Kong Secondary School Creative Micro-Animation Competition".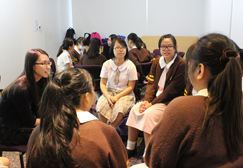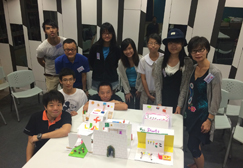 Quote from the winner
This is a great pleasure for IBM to receive the Outstanding Social Capital Partnership Award (Corporate), which is a recognition as well as an encouragement for our efforts. We would like to take this opportunity to thank the judges.
The Community Investment and Inclusion Fund (CIIF) is dedicated to implementing diversified social capital development projects in the community. Thanks to its continuous support, IBM and The Salvation Army Chuk Yuen Children and Youth Centre have partnered in the "Life M.A.S.T.E.R Project" to support youth development, and to build a collaborative network among families, business sector, schools and the community in Wong Tai Sin district.
Since its inception over a century ago, IBM and its employees that share the same objective have been committed to making the world work better with its expertise and technology. Leveraging on Salvation Army's knowledge about the community and its network, IBM volunteers were able to pass on our experiences and skills to the youngsters effectively, fostering their development through market information sharing and career planning and consultation. We also promoted cross-sectoral collaboration through our business network to create more learning opportunities for the students. We are glad to receive strong support from different parties in this project, enhancing the overall impact and social capital in our community.
Education is the cornerstone of societal progress. Looking ahead, we look for collaboration with different organisations to initiate and deliver diverse programs, and continued tripartite efforts among the government, community and business sector to nurture our youngsters in meeting the challenges of the Big Data era.