Outstanding Social Capital Partnership Awards (Corporate)
| | | |
| --- | --- | --- |
| CIIF Project | : | Community Food Inter-Net |
| Agency | : | People Service Centre Limited |
Critical Success Factor
Lingnan University ("The University") has been participating in CIIF-funded projects since 2012, through which it has strived to promote the spirit of mutual help among neighbours in the community. The University took part in the "Community Food Inter-Net" project run by the People Service Centre in 2017. The University recruited students interested in social services to interact with the participating residents through cooking meals together and sharing their life experiences. The University has also actively assisted in finding new partners for the project. Moreover, the university staff have helped the project keep records of activities, arrange venues and provide instructors. The agency has maintained a collaborative relationship with the University after completion of the project, motivating students through service learning to continuously serve the grass-root families.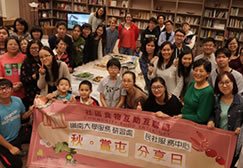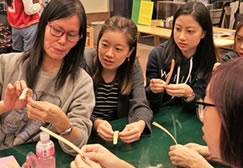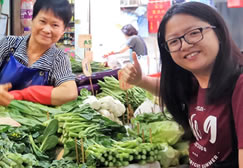 Quote from the winner
We would like to express our sincere gratitude to the Community Investment and Inclusion Fund for presenting us with the Outstanding Social Capital Partnership Award. Besides feeling honoured to receive the award, we are also proud of the Lingnan students and grass-roots women who have participated in the project because this award is a recognition of the contributions and efforts made by them.
Lingnan has been partnering with different organisations in the community to offer diverse Service-Learning opportunities to students. Students and members of the community co-operate with each other, contributing their own strengths and talents to foster cohesiveness of the community and enrich social capital.
The People Service Centre is our long-term partner. Lingnan students and the grass-roots women participating in the project were introduced to the families receiving food aid and they also organised various activities for these families. The activities not only broadened the social network of these students, women and families, but also enabled the students and the grass-roots women to learn about the resilience of these families against adversity. We are also happy to see that the grass-roots women could give full play to their talents by teaching and sharing their skills with the participating students and residents, thereby realising the spirit of helping themselves and others.
Looking into the future, we will continue to encourage students to actively participate in different Service-Learning projects in order to work with various stakeholders to build a caring community.