Outstanding Project Award
| | | |
| --- | --- | --- |
| Organisation | : | The Hong Kong Society for Rehabilitation – Community Rehabilitation Network |
| Funding Period | : | October 2011 to October 2014 |
| Amount Granted | : | $2,700,000 |
| Targeted District | : | Eastern |
| Project Objectives | : | The project aims to empower the carers of chronic patients by building up social capital through cross-sectoral collaboration among medical sector, social welfare sector, the community, business sector and schools. |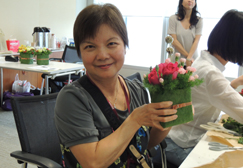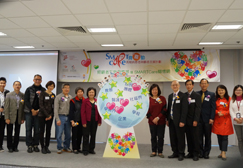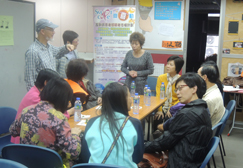 Quote from the winner
The Hong Kong Society for Rehabilitation – Community Rehabilitation Network has endeavoured to promote self-help and mutual support among people with chronic diseases and their caregivers for 20 years. Caregivers play a significant role in chronic disease community care. Developing social capital is surely a good way out for empowering the caregivers and building a caring and supportive community.
We wish to take this opportunity to thank for the support from the Community Investment and Inclusion Fund, not only for the funding, but also lots of precious advice and assistance throughout the past three years, so that we can establish mutual support network in "SMARTCare Movement – Caring Community for Carers" project through "Medical-Welfare-Community" collaboration.
Sincere gratitude also goes to members of SMARTCare Steering Committee, our close collaborators including Hospital Authority Hong Kong East Cluster, Chai Wan Residents Association and schools as well as our volunteer teams.